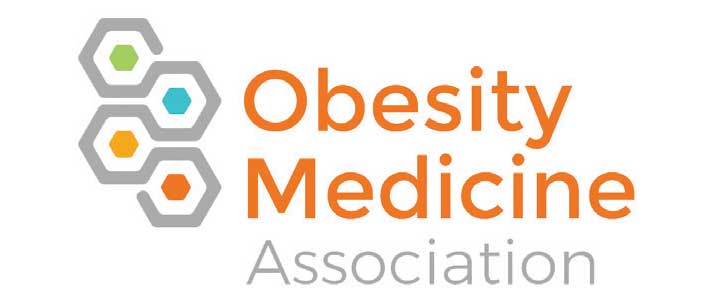 by Craig Primack, MD, FACP, FAAP, FOMA, DABOM
Dr. Primack is Medical Bariatrician/Certified Medical Obesity Specialist/Co-medical Director, Scottsdale Weight Loss Center PLLC, in Scottsdale, Arizona, and President of the Obesity Medicine Association.

Funding: No funding was provided.
Disclosures: Craig Primack is the President of the Obesity Medicine Association (OMA).
Bariatric Times. 2020;17(6):19
---
More than 650 healthcare professionals (HCPs) across the country logged into the Obesity Medicine Association (OMA)'s 2020 Spring Obesity Summit.1 Originally slated as an in-person event to be held in Phoenix, Arizona, the conference was quickly transformed into a completely virtual symposium in light of safety concerns and travel restrictions due to the novel coronavirus.
2020 Spring Obesity Summit Session Highlights
Given obesity's increasing prevalence—42 percent of adults in the United States live with obesity—it is critical for HCPs and medical students to stay up to date on the latest developments in obesity medicine.2 This year's OMA spring summit delivered an opportunity for that. The theme was "Treating Obesity First," and it brought together the country's top experts to examine how treating obesity at its root can effectively address hundreds of associated chronic conditions—and access a library of digital obesity medicine resources.
If you would like to be notified when digital recordings of the summit's sessions become available, please visit: https://obesitymedicine.org/conferences/virtual-conference/.
Management of Diabetes by Treating Obesity First
Presented by Ken Fujioka, MD, DABOM. Decades of medical experience have shown the strong association between obesity and Type 2 diabetes (T2D). In this presentation, Dr. Fujioka discussed the benefits of weight loss for glucose control and reviewed available treatment strategies to effectively manage patients with obesity and T2D, including the use of anti-obesity medication in treatment plans. The key takeaways from the presentation included:
Help patients with obesity and T2D activate weight loss first—it can be very effective for improving blood sugar levels.
Treatment options, such as diet, exercise, medication, or bariatric surgery, can have a positive impact on glucose control.
Treating obesity first can potentially meet all metrics of quality healthcare in patients with obesity and T2D. This approach can improve A1c levels, diabetes comorbidities and the patient's quality of life.
Taking Your Obesity Medicine Practice Virtual
Presented by Jeremy McConnell, MD, FOMA, DABOM, and Michelle Alencar, PhD, CCN, ACSM-CEP. As patients come to expect the convenience of digital solutions in their everyday lives and reimbursement coverage continues to expand, HCPs who shy away from telemedicine risk getting left behind. Drs. McConnell and Alencar delivered practical solutions for implementing a virtual or hybrid virtual obesity medicine practice. The key takeaways from the presentation included:
Virtual practices offer HCPs a number of benefits, including the ability to monetize services that are already being done for free in addition to innovative tools that promote better patient outcomes.
HCPs can start the process of transitioning to a virtual or hybrid virtual practice by identifying opportunities to virtualize within the current workflow and learning about reimbursement regulations in their state.
Implementing telemedicine doesn't have to be an all-or-nothing venture. Hybrid models can deliver digital solutions where it makes sense and contribute to a connected care ecosystem.
Obesity Algorithm Updates
Presented by Harold Bays, MD, FOMA, FTOS, FACC, FACE, FNLA, DABOM, and Karli Burridge, PA-C, MMS, FOMA. Created by OMA seven years ago, the Obesity Algorithm® provides comprehensive clinical guidance that enables clinicians to stay ahead of the latest obesity management trends.3 In this session, two authors of the 2020 Obesity Algorithm, Dr. Bays and Ms. Burrage, discussed the latest revisions to this clinical resource and how it can be effectively incorporated into medical practice. The key takeaways from the presentation included:
Major updates to the 2020 Obesity Algorithm include: a "Top 10 Takeaways" for each section, as well as entries on adiposopathic aging, polycystic ovary syndrome, ketogenic diet, obesity and psychiatry, obesity myths, and more.
There is no "magic bullet" for approaching obesity—it is a multifactorial disease that requires a multifaceted, patient-centered, individual plan of care.
When it comes to obesity, shifting from an approach that seeks to maximize efficiency to one that promotes energy expenditure through nutrition, physical activity, and behavior inefficiencies could help with weight management.
Incorporating Behavioral Health into the PCP's Office
Presented by Ariana Chao, PhD, CRNP. Primary care providers (PCPs) are uniquely positioned to help patients learn behavioral strategies for weight loss and support weight management. In this keynote session, Dr. Chao reviewed key strategies PCPs can use to provide behavioral obesity treatment and discuss models of care to help patients achieve and maintain healthy weights. The key takeaways from the presentation included:
Behavioral modification goals should be SMART—Specific, Measurable, Attainable, Relevant, and Time-based.
Self-monitoring requires accuracy, consistency, and timeliness. Be sure to discuss the importance of this practice with patients and clarify the behaviors to be tracked.
Obesity is a chronic disease—weight regain is common. Talk to patients about relapse prevention and challenge the black-and-white thinking about success in weight loss because patients are on a long-term journey.
The Mythology of Modern Day Dieting—a Keynote Session
Presented by Yoni Freedhoff, MD, CCFP, DABOM. The way society at large approaches weight management is rife with harmful myths, from the promotion of fad diets and extreme exercise to the use of shame as a motivator. In this keynote session, Dr. Freedhoff unpacked some of the diet world's most pervasive and destructive myths and provided attendees with an understanding of the treatment strategies that are powerful enough to actually make a lasting impact on patient health. The key takeaways from the presentation included:
Studies have shown that weight reduction occurs while dieting, but the weight returns once the diet is stopped. Diet adherence is key, but it can also prove unsustainable for a number of reasons such as patient willpower and lack of diet flexibility.
Addressing healthy living every day is a privilege. HCPs make it easier in practice for patients by encouraging practical behaviors, including: cultivating better sleep, learning to cook, and exercising in the name of health and future independence.
It can be helpful to frame weight management goals in terms of each patient's "best weight." The "best weight" is whatever weight patients reach when they are living the healthiest life that they can honestly enjoy.
Is it All in My Head? The Role of Mental Health in Obesity
Presented by Houman Varghai, MD, FACP. Underlying mental health disorders, such as posttraumatic stress disorder (PTSD), anxiety, depression, chronic pain, and prior trauma can lead to unhealthy eating behaviors and weight gain. In this session, Dr. Varghai shared a stepwise approach to initiating a workup for mental health disorders and discusses how to start conversations with patients, prescribe medications, and recommend therapies. The key takeaways from the presentation included:
Screening for mental health conditions can seem time-consuming and futile, but it is critical to guiding patients toward better health outcomes. HCPs can operationalize this process in practice by implementing standardized questionnaires for screening patients.
Patients who have also survived trauma often say that they will finally become their "true self" and live life to the fullest once they lose the weight. It's important to help patients understand the pitfalls of putting their lives on hold while they work towards weight goals.
Obesity is a treatable medical condition—it is not the result of individual failure. HCPs should be mindful when communicating to patients with obesity. Don't lay blame and don't contribute to existing feelings of self-shame.
Changing times call for new approaches to professional development and networking. HCPs can still advance their knowledge of obesity medicine and improve patient outcomes in this population by tapping into virtual continuing education opportunities, such as those offered by the OMA. Registration is currently open for the Overcoming Obesity 2020 Fall Conference, which will explore obesity treatment across the patient lifespan.4 Additionally, the Treat Obesity First symposium will be available on-demand soon.5 And HCPs and medical students interested in fulfilling their 30 GROUP ONE requirements for the American Board of Obesity Medicine (ABOM) can find credit opportunities online at the OMA Obesity Medicine Academy.6

References
Obesity Medicine Association. 2020 Spring Obesity Summit. https://oma-omc2020.myconferencenow.com/. Accessed May 18, 2020.

Prevalence of Obesity and Severe Obesity Among Adults, United States: 2017-2018. National Center for Health Statistics. https://www.cdc.gov/nchs/products/databriefs/db360.htm. Accessed April 20, 2020.

2020 Obesity Treatment Algorithm. Obesity Medicine Association. https://obesitymedicine.org/obesity-algorithm/. Accessed May 20, 2020.

Overcoming Obesity 2020 Conference: Treat Obesity Across the Lifespan. Obesity Medicine Association. https://fall.obesitymedicine.org/. Accessed May 20, 2020.

Obesity Medicine 2020 – Virtual Conference. Obesity Medicine Association. https://obesitymedicine.org/conferences/virtual-conference/. Accessed May 20, 2020.

Obesity Medicine Association. Obesity Medicine Academy. http://omacademy.org/store/provider/provider09.php?. Accessed May 18, 2020.



Category: Past Articles, Symposium Synopsis