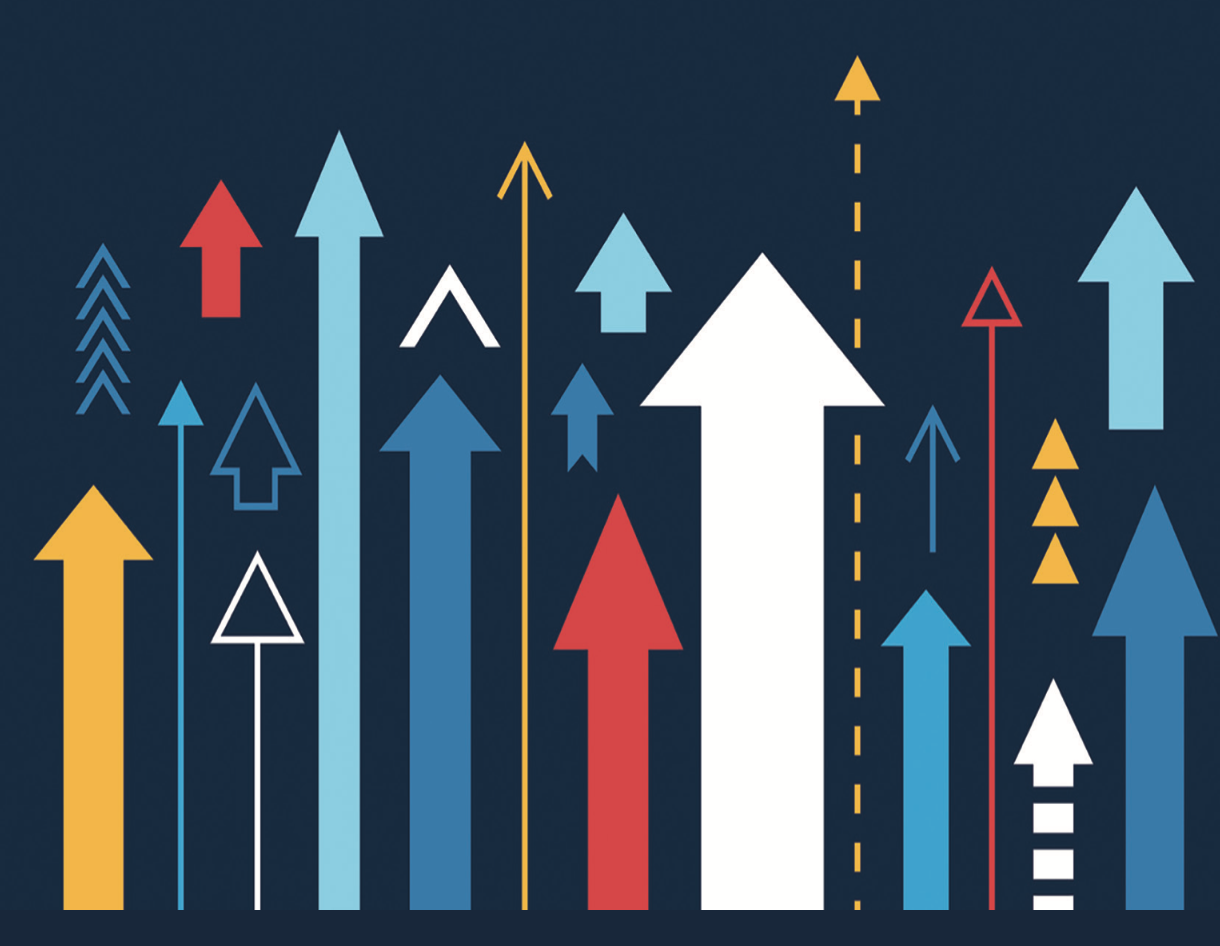 by Karen P. Placeres-Rodríguez, MD; David Pechman, MD; Anthony T. Petrick, MD, FACS, FASMBS; and Dominick Gadaleta, MD, FACS, FASMBS
Dr. Placeres-Rodríguez is currently a 4th year Surgical Resident at Metropolitan Hospital in Manhattan, New York. Dr. Pechman is a Bariatric and Minimally Invasive Surgeon at South Shore University Hospital, Hofstra/Northwell in Bay Shore, New York and Assistant Professor of Surgery at Zucker School of Medicine at Hofstra/Northwell in Hempstead, New York. Dr. Petrick is the Chief Quality Officer, Geisinger Clinic; Director of Bariatric and Foregut Surgery, Geisinger Health System in Danville, Pennsylvania. Dr. Gadaleta is the Chair, Department of Surgery, South Shore University Hospital; Director, Metabolic and Bariatric Surgery, North Shore and South Shore University Hospitals, Northwell Health in Manhasset, New York; and Associate Professor of Surgery, Zucker School of Medicine at Hofstra/Northwell in Hempstead, New York.
Funding: No funding was provided for this article.
Disclosures: The authors report no conflicts of interest relevant to the content of this article.
Bariatric Times. 2022;19(10):16–17.
---
"Creativity is thinking up new things. Innovation is doing new things." –Theodore Levitt
In 1991, the National Institutes of Health (NIH) reported that bariatric surgery was one of the most effective treatments for obesity due to its positive long-term results of weight loss and improvement of comorbidities, such as hypertension, high cholesterol, and diabetes mellitus.1 Since then, advances in surgery have guided bariatric interventions to a path of minimally invasive procedures that have allowed providers to perform safer surgeries with lower mortality rates. 
The growing interest in bariatric surgery has coincided with the emergence of robotic surgery since the early 2000s. From this time, robotic surgery has been continuously evolving, enhancing the surgeon's skill to perform more precise and dexterous maneuvers, maintaining visual clearness and operational efficiency, and most importantly, in conjunction with enhanced recovery programs (ERP), resulting in shorter recovery times for patients.
For the last 20 years, robotically assisted surgery (RAS) has been dominated by the da Vinci Surgical System from Intuitive Surgical, Inc., with more than 10 million surgical procedures performed since its approval from the United States (US) Food and Drug Administration (FDA) in 2000.2 Many start-up companies and well-established healthcare-related companies from all over the world are developing competing robotic platforms, which could be widely available in coming years, pending FDA approval or the European Union (EU) health, safety, and environmental protection approval, known as the CE mark. 
Companies have concentrated on developing platforms that are more accessible and cost effective, offering innovative technology, such as haptic feedback and biometric integration, and focusing on miniaturization of equipment. The surgical modalities discussed will be limited to general surgery application and bariatric surgery with divisions in large multi-port, flexible multi-port, and single port platforms.  
The platform to which all developing robotic systems will be compared is the Intuitive Surgical's da Vinci Xi. It is used for a wide variety of surgical procedures, including cardiac, head and neck, general surgery, bariatric, gynecologic, and urologic procedures. It currently consists of a mobile platform with four mounted arms and a master console. The arms are connected to the boom and provide three degrees of freedom, while providing seven degrees of freedom in the laparoscopic instruments with Endo-Wrist System™. The closed master console provides a three-dimensional view of the surgical field with high magnification and definition. 
There are several other licensed large multi-port robotic platforms as well, detailed below: 
Avatera (Avateramedical, Germany) is a platform similar to the da Vinci. It is a single-boom platform with four arms and a closed-master console with an incorporated seat to provide ergonomic position through the entire surgery. It has seven degrees of freedom, and instruments are 5mm in diameter; however, they are only single use. This platform obtained its CE mark in 2019 for minimally invasive surgery.

 

Hinotori (Medicaroid Corporation, Japan) is also composed of a single, slimmer platform with four arms that provide eight axes of operation, thus reducing arm-to-arm or arm-to-assistant interference. The instruments are supported by Pivot software, which offers a docking free system. The surgeon's console is a closed unit with integrated microphone and speaker and a high-definition and magnification of 3D camera. Hinotori was granted approval in August 2020 by the Japanese Ministry of Health, Labor, and Welfare.

 

i-Revo (Meere Company, Korea) consists of a single platform with four boom-mounted arms as well, with the same degree of freedom and closed master console as the da Vinci Xi. Differing from other platforms, the i-Revo has a significant technical advantage, known as haptic feedback. This platform is able to provide various signals, such as arm collision warning, that helps surgeons perform a smooth and safe operation. Instruments are reusable and can be used twice as long as da Vinci laparoscopic instruments. The i-Revo platforms gained approval from the Korea Ministry for FDA in August 2017.
Other systems provide flexible platforms with independent arms, each with its own base with an open surgeon console.
Senhance (TransEnterix, Morrisville, NC) is a 2017 FDA-approved platform that consists of an open remote-control console with 2D and 3D modes, requiring 3D glasses for the latter. The platform has independent arms that are controlled by 2 to 4 laparoscopic handles in the surgeon's console, which offer haptic feedback and eye-tracking system on the camera.3 The downside of this particular platform lies in the reusability and compatibility of the standard laparoscopic instruments, which lack the seven degrees of freedom of a wristed instrument.

 

Versius Surgical System (Cambridge Medical Robotics, UK) received the CE mark in March 2019. It comprises up to three individual bedside units with 5mm wristed instrument. This platform is controlled in an open console, with a handheld controller that has all the features without the need of pedal controls.

 

The Hugo RAS system (Medtronic PLC, Dublin, Ireland) was first presented in 2019 and obtained its CE mark in 2021. Hugo RAS is a flexible platform with multiple mobile arm units that requires wristed instruments, has 3D visualization, and incorporates Touch Surgery™ Enterprise, a surgical video platform that provides artificial intelligence (AI) for surgical analysis and performance improvement.
Finally, miniaturization of robotic platforms has been emerging, with the intention of expediting postoperative recovery by utilizing a single port. 
The latest design from Intuitive Surgical, Inc. is the da Vinci SP. This is a platform with a single-port arm with a fully articulated and rotational endoscope that is able to hold up to three instruments, with the same wristed instrument capabilities as the original platform, through a 25mm cannula. The closed console remains unchanged from their previous models. Its FDA approval was granted in 2018, and it has been used in urologic procedures, successfully decreasing length of stay of patients and improving pain control.4
Enos (Titan Medical Inc., Canada) is developing a single-port robotic platform that is planned to launch in 2024, pending FDA approval. The system is composed of an open console and bedside cart with an insertion tube of 25mm capable of holding an endoscope and two articulating instruments. 
The MIRA system (Virtual Incision, Nebraska) will propose a single, portable port two-pound light that will be mounted to the operating room table. The port will provide access to an endoscope with motion tracking features and be fully articulated. It will be able to hold two instruments at the same time, with a haptic feedback feature of workspace boundaries. This platform is pending FDA approval.
All these emerging platforms are just the beginning of a rapidly expanding market of RAS, thanks to the dedicated medical enterprises, researchers, and engineers. These forthcoming platforms sought to improve the initial challenges and limitations of RAS by implementing novel technology, reducing cost, increasing accessibility, and reducing size, with patient care being the primary focus. 
Ras Platform Websites
Avatera: https://www.avatera.eu/en/home

 

Hinotori: https://www.medicaroid.com/en/product/hinotori/

 

i-Revo: http://revosurgical.com/#/main.html

 

Senhance: https://www.senhance.com

 

Versius: https://cmrsurgical.com/

 

Hugo RAS: https://www.medtronic.com/covidien/en-us/robotic-assisted-surgery/hugo-ras-system.html

 

Da Vinci SP: https://www.intuitive.com/en-us/products-and-services/da-vinci/systems/sp

 

ENOS: https://titanmedicalinc.com/enos/

 

MIRA: https://virtualincision.com/mira-platform/

 
References

 
Gastrointestinal surgery for severe obesity: National Institutes of Health Consensus Development Conference Statement. Am J Clin Nutr. 1992;55(2 Suppl):615S–619S.

 

Intuitive Surgical, Inc. Intuitive reaches 10 million procedures performed using da Vinci surgical systems. 14 Dec 2021. https://isrg.intuitive.com/news-releases/news-release-details/intuitive-reaches-10-million-procedures-performed-using-da-vinci. Accessed 17 Aug 22.

 

Samalavicius NE, Smolskas E, Janusonis V, et al. Robotic sigmoid resection for locally advanced cancer using the Senhance Transenterix robotic platform–a video vignette. Colorectal Dis. 2019;21:1216.

 

Kwak YH, Lee H, Seon K, et al. Da Vinci SP single-port robotic surgery in Gynecologic Tumors: single surgeon's initial experience with 100 cases. Yonsei Med J. 2022;63(2):179–186.

 
Category: Past Articles, Raising the Standard