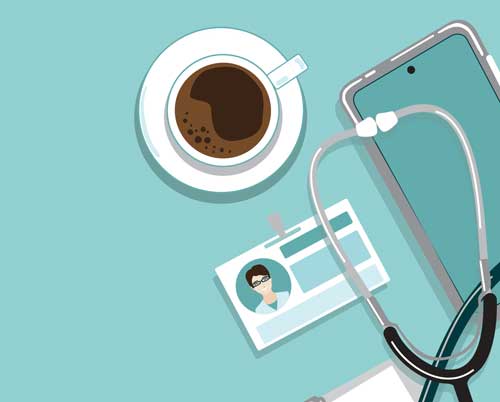 by Bea Rademacher, MA, LICSW, CST
Ms. Rademacher is Psychotherapist and Owner, Thestral Therapy, LLC, in Minnesota.
Funding: No funding was provided for this article.
Disclosures: The author reports no conflicts of interest relevant to the content of this article.
Correspondence: Bea Rademacher, MA, LICSW, CST; Email: [email protected]
Bariatric Times. 2023;20(7–8). Published online July 21, 2023.
---
At the height of the pandemic, August 2020, my family and I needed to get out of the house, so we went on a week-long camping trip. For a small part of the trip, my dad and stepmom joined us. One night, after everyone else went to bed, my dad and I sat at the campfire talking about things we had dreamed of doing. I cannot remember who mentioned it first, but we found out both of us had long dreamed of going on a long-distance backpacking trip. Neither of us had ever done any type of backpacking, so we decided to plan something for the upcoming year. At this point, I was at the heaviest I had ever been and in the worst physical and mental health of my life. My decision on that trip saved me in more ways than I think I will ever truly know.
On that trip, I decided to stop smoking; it is incredibly hard to carry a backpack and hike when you cannot breathe. I also decided I would need to start physically training for such a trip. I started walking. Walking around my neighborhood, hiking on weekends with my family, parking farther away from the entrance of stores, and taking the stairs instead of the elevator when I was out and the opportunity presented itself. I have since continued this practice. I noticed that as I started to prioritize myself and my wellness, I felt better and was interested in exploring other ways I could feel like my best self. My journey has not ever focused on losing weight for the sake of losing weight. It has always been about feeling like my best self.
Jump back in time with me for a moment. My body, how I perceive it, and how others view it has been a struggle since I was in middle school and my swim team coach told me I was too fat. I remember telling my dad about the comment after practice and seeing him go in and challenging the coach; however, the comment stuck with me, and I stopped swimming with the team after that season. Although this next comment was not directed at me, it has stuck with me; I remember my dad talking about a woman he was seeing and noting that he was not attracted to her larger body. As someone with a larger body, my brain put the pieces together and told me that I was not attractive either. I remember hearing my great-grandparents talk about my body and weight while staying at my aunt's house one weekend when I was in my early 20s. In my 20s, I started having kids, three in six years. My body felt alien to me, up until August 2020, when I started to come back into it.
Sometime around 2021, I decided I needed to explore and improve my sleep. I bought an Oura ring to track my sleep and became highly focused on sleep hygiene. It was a miracle. It took about a year of consistency and attention, but I no longer need mid-day naps. I generally wake up without an alarm and can fall asleep with ease. I know my body likes to go to sleep around 10:00 PM and freely wakes up around 7:30 AM. With more energy from my increased physical activity and improved sleep, I then focused on my eating habits.
In mid-2021, I significantly decreased how often I ate out (DoorDash was my best friend) and started using a meal kit delivery service. I was not perfect, but I was doing better nutritionally than I had in years. Mentally, I was feeling better and better. I started making doctor's appointments for things that had long bothered me. I was taking better care of my general hygiene. Still, I was struggling with physical pain. My hips hurt all the time. It felt hard to move in my body. So, I thought I should ramp up my physical activity. I bought an exercise bike. BEST. DECISION. EVER. I was moving my body for nearly an hour a day about six days a week. Still, my body hurt. Not the kind of hurt after a long and hard workout, but a hurt in the bones, as if my bones just could not support all the weight I was carrying.
Like many people, I have done the yo-yo dieting and lost a significant amount of weight, only to have it all come back plus some. With a head full of shame, I asked my doctor about a referral for bariatric surgery in the early spring of 2022. After tons of appointments and assessments, I had bariatric surgery on July 12, 2022. I could tell you my highest weight and my current weight, but honestly, it is not about the numbers for me. I feel so awesome, and that is what this journey has been for me. My bones no longer hurt. My body does not feel like it is fighting to move the ways I want and need.
What I have not yet shared is that I am a therapist, a sex therapist specifically. I spend my day supporting my clients as they work through the shame and identity process. I talk to my clients about the importance of self-care. However, due to my journey, I now consider self-care as a long-term practice to work toward general wellness. Until recently, I had not thought about wellness as a road trip—something that takes intentionality, planning, and time. Often, I thought of self-care and wellness as the thing we do quickly at the end of the day, such as a nice bubble bath, a 20-minute meditation, or a phone call with a friend; this is what I now consider "convenience store" self-care. It is a quick way to meet an immediate need but does nothing for the long-term. Both the wellness road trip and convenience store self-care have their place on the bariatric journey, but I am thinking that it is the road trip to wellness that is going to make the decision to have surgery a long-term success story for me.
I have done several three-night backpacking trips and went on my first two-week trip in May 2023. I will also be spending nearly a week in the Boundary Waters canoeing and backpacking, something that would have been nearly impossible before. This has been a three-year long road trip so far, and I cannot wait to see what happens next.
I'm waving "hi" to all of you who are on your own road trip to wellness!
Category: Online Only, The Wise Provider