by PD. Daniel Moritz Felsenreich, MD, PhD, FACS, FEBS; Wah Yang, MD; Halit Eren Taskin, MD; PD Sonja Chiappetta, MD, PhD; Roxanna Zakeri, MD, MBBS, MRCS, PhD; Sylvia Weiner, MD; Karin Dolezalova, MD; PD Daniel Gero, MD, PhD; and Alexandr Neimark, MD, PhD
Dr. Felsenreich is with the Division of Visceral Surgery, Department of General Surgery, Medical University of Vienna in Vienna, Austria. Dr. Yang is with the Department of Metabolic and Bariatric Surgery, The First Affiliated Hospital of Jinan University in Guangzhou, China. Dr. Taskin is Associate Professor of Surgery, Department of General Surgery, Bariatric Surgery Center, İstanbul University Cerrahpasa Faculty of Medicine in Istanbul, Turkey. Dr. Chiappetta is with the Bariatric and Metabolic Surgery Unit, Department of General Surgery, Ospedale Evangelico Betania in Naples, Italy. Dr. Zakeri is with the Department of Upper Gastrointestinal Surgery, University College London Hospital NHS Foundation Trust in London, United Kingdom. Dr. Weiner is Head of Clinic for Bariatric and Metabolic Surgery, Sana Klinikum Offenbach in Offenbach, Germany. Dr. Dolezalova is with OB Clinic Prague, Czech Republic, Department of General Surgery, 1st Faculty of Medicine Charles University in Prague, Czech Republic. Dr. Gero is with Department of Surgery and Transplantation, University Hospital Zurich, University of Zurich in Zurich, Switzerland. Dr. Neimark is with Almazov National Medical Research Centre in Saint Petersburg, Russia.
Funding: No funding was provided for this article.
Disclosures: All authors are members of the Young IFSO executive committee.
Correspondence: Daniel Moritz Felsenreich; Email: [email protected]
Bariatric Times. 2023;20(7–8). Published online July 31, 2023.
---
Young International Federation for the Surgery of Obesity and Metabolic Disorders was created in 2013 as an independent chapter under the umbrella of the International Federation for the Surgery of Obesity and Metabolic Disorders (IFSO) to bring the next generation of bariatric and metabolic surgery (BMS) professionals together. Membership is open to healthcare professionals from all over the world below the age of 45 years, provided they are members of IFSO and agree to the statutes and bylaws of IFSO. According to the Young IFSO membership survey,1 currently, Young IFSO has 387 declared members and 1,134 professionals in the Young IFSO Facebook group actively participating with the organization.2
The main goal of Young IFSO is to connect young bariatric and metabolic surgeons, as well as medical and nonmedical healthcare professionals working in the fields of research, treatment, and management of obesity and metabolic disorders. Since cases of obesity are rising worldwide, our aim is to provide theoretical and practical knowledge to all young surgeons and healthcare professionals in order to offer patients the best treatment options today and in the future.
This article is based on the current situation and positions of Young IFSO as of July 2023.
History of Young IFSO
The idea of Young IFSO was born in 2011 during the XVI IFSO World Congress in Hamburg, Germany. Dr. Karin Dolezalova was the driving force and coordinator. In 2012, preliminary agreements took place at the XVII World Congress in New Delhi, India with the participation of bariatric surgeons Dr. Karin Dolezalova, Dr. Sylvia Weiner, Dr. Jayashree Todkar, Dr. Olga Lavryk, and Dr. Aleksandr Neimark. The idea was to create a suborganization for young IFSO members, structured similarly to IFSO, including a Chairman, Secretary, and a small Young IFSO Executive Board.
Young IFSO was finally founded in Saalfelden, Austria, in 2013, during the Bariatrics Expert Meeting. After this meeting, the first Young IFSO session was held in Istanbul, Turkey, at the XVIII IFSO World Congress 2013. The Young IFSO bylaws were created, and the first Chairman, Secretary, and Board were appointed at the IFSO European Chapter (IFSO-EC) Congress in Brussels, Belgium, in 2014. This was an important step for active collaboration with IFSO.
In the same year, the Young IFSO logo was created, and the Facebook group was founded. From 2014 onward, Young IFSO sessions were established at most IFSO Congresses, IFSO Chapter Meetings, and other important bariatric meetings, such as the Frankfurt Meeting, European Association for the Study of Obesity (EASO) Congress, and Lyon Meeting. Next, Young IFSO created the positions of geographical chapter representatives for each IFSO chapter to improve connection and more active involvement at a regional level.
During the COVID-19 pandemic, when most congresses were postponed, various online activities were started by Young IFSO, including a bimonthly online journal club and topical webinars. The new positions of Chair of the Scientific Committee and Chair of the Communication Committee were created in 2022 and 2023, respectively.
Current Positions of Young IFSO3
Young IFSO Executive Board (voting members):
President (2022–2024): Wah Yang (China)
President Elect (2024–2026): Daniel Moritz Felsenreich (Austria)
Immediate Past President: Eren Taskin (Turkey)
Secretary Treasurer: Reynu Rajan (Malaysia)
Representative, European Chapter: Roxanna Zakeri (United Kingdom)
Representative, Asian Pacific Chapter: Shahab Shahabi (Iran)
Representative, Middle East North African Chapter: Tamer Abdelbaki (Egypt)
Representative, North American Chapter: Toghrul Talishinskiy (United States)
Representative Latin American Chapter: Jose Eduardo Garcia Flores (Mexico)


Young IFSO Executive Board (nonvoting members):
Chair, Scientific Committee: Sonja Chiappetta (Italy)
Chair, Communication Committee: Daniel Gero (Switzerland)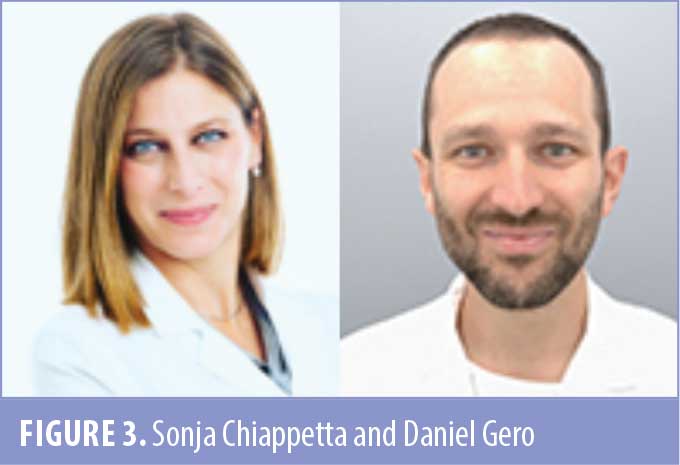 Senior Advisory Board:
Sylvia Weiner (Germany)
Alexandr Neimark (Russia)
Karin Dolezalova (Czech Republic)
Eren Taskin (Turkey)
All Young IFSO Presidents will be included in the Senior Advisory Board after their period of presidency has ended.
 Young IFSO Past Presidents:
Karin Dolezalova (Czech Republic): 2014–2017
Alexandr Neimark (Russia): 2017–2019
Eren Taskin (Turkey): 2019–2022
Planned Future Activities of Young IFSO
A worldwide connection of young bariatric and metabolic surgeons is vital for active networking, new experiences, and the transfer of knowledge among members. The first aim of Young IFSO is therefore to expand its membership to include all young healthcare professionals interested in obesity and obesity treatment. Furthermore, an intensification of the relationships with divisions of other global societies (e.g., EASO, European Association for Endoscopic Surgery and other Interventional Techniques [EAES]) and national BMS societies is another goal.
Next, participation in the journal clubs held every other month should be encouraged for Young IFSO members to discuss hot topics in the field of obesity and BMS. Young IFSO sessions should be an integral part of all IFSO World Congresses and IFSO Chapter Conferences, as well as select international and national meetings in the field of BMS. These events will help young bariatric researchers stay up to date with new literature and increase their visibility in the international bariatric community. Having regular presentations and discussions in these sessions will also help to improve oratory skills in a safe and friendly environment.
Young IFSO plans to organize courses and fellowships for members, which will be discounted or provided within the network of Young IFSO. Further projects are focusing on research in the field of BMS. Young IFSO, as a global organization, plans to build international collaborations and global multicenter research projects. Young and motivated bariatric and metabolic surgeons are the ideal connection among different countries to work on international research projects.
Finally, as the junior organization of IFSO, Young IFSO always strives to smooth the way for its members to become active members of the IFSO network. Young IFSO stands for lifelong international friendships of surgeons, researchers, and other professionals working in the field of BMS.
Planned Meetings of Young IFSO
Young IFSO offers online and recorded events. The topic will be announced four weeks before the webinar via social media.
Young IFSO session at the IFSO World Congress 2023 in Naples, Italy (August 30–September 1, 2023).4
1st Joint IFSO-EC and Young IFSO webinar online (September 28, 2023)
Young IFSO Lecture at Club SOFFCO Jeune Congress in Strasbourg iRCAD, France (February 1–2, 2024)
Young IFSO Training Course (become a bariatric and metabolic surgeon) Animal Lab in Naples, Italy (February 22–23, 2024).
Joint Young IFSO and International Club SOFFCO Jeune Session at National SOFFCO Congress in Nantes, France (May 22–24, 2024)
Young IFSO session at the IFSO-EC Congress 2024 in Vienna, Austria (May 2–4, 2024).5 Prizes for the best presentations are planned.
Young IFSO on Social Media
Young IFSO Facebook page: www.facebook.com/groups/yifso
Young IFSO LinkedIn page: www.linkedin.com/company/youngifso
Young IFSO Twitter: twitter.com/YoungIFSO
Young IFSO homepage: www.ifso.com/young-ifso
Young IFSO registration: www.surveymonkey.com/r/RPZKPNW
Acknowledgments
Thanks to Chief Operating Officer of IFSO, Manuela Mazzarella, and Stefanie D'Arco for their help with creating this article and providing the required data.
References
Category: IFSO Chapter Spotlight, Online Only