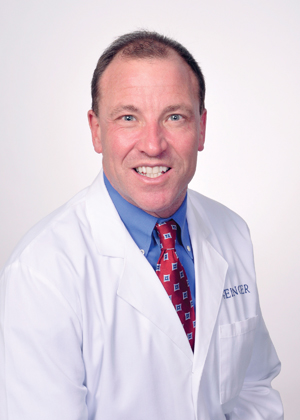 Christopher D. Still, DO, FACP, FTOS, is the Co-clinical Editor of Bariatric Times; Medical Director for the Center for Nutrition and Weight Management, and Director for Geisinger Obesity Research Institute at Geisinger Medical Center in Danville, Pennsylvania.
Dear Colleagues,
As we say goodbye to 2021 and look toward 2022, I would like to reflect on the year in terms
of accomplishments in the understanding and treatment of obesity and highlight opportunities for the coming year.
Regarding treatment, new pharmacotherapies are continuing to move through the pipeline with Phase 2 and 3 clinical trials. As hoped, semaglutide 2.4mg (Wegovy) was approved for the treatment of obesity in June. This is a tremendous "shot in the arm"for obesity treatment, given its significant efficacy. Additionally, reimbursement for anti- obesity medications is continuously increasing
as employers and payers see their efficacy and significant improvement in health. There is likely to be additional incretin-based therapies approved— at least for diabetes, if not for obesity—in the coming year, again with significant weight loss effectiveness.
The field of obesity medicine continues to thrive. This year, the American Board of Obesity Medicine (ABOM) welcomed 1,140 new board-certified diplomates. These successful diplomates will join the more than 5,200 physicians currently certified by the ABOM! It's so great to see the steady growth of physicians taking the initiative to advance their knowledge, understanding, and treatment of obesity.
Despite conferences being virtual again this year, I think both the Obesity Medical Association's (OMA) Overcoming Obesity Conference and Obesity Week set attendance records with its virtual formats. Moreover, the Obesity Action Coalition (OAC) hosted its 10th annual Your Weight Matters National Convention (YWM2021)–VIRTUAL, providing excellent education, advocacy, and support to more than 2,000 attendees. YWM2021–VIRTUAL welcomed individuals from all 50 US states and 48 countries worldwide. In addition, they launched a brand new public resource library, which is just fantastic. If you have not done so, I would encourage you to check it out at www.obesityaction.org/library.
The Obesity Medicine Fellowship Council (OMFC), established in 2018 to increase obesity medicine fellowships, continues to make great progress under the leadership of Dr. Lee Kaplan. Obesity medicine fellowship programs, specifically for MDs and DOs pursuing a career in obesity medicine, are overseen by the OMFC, of which I am pleased to be a member. The council has developed standardized program guidelines for obesity medicine fellowships and has, to date, awarded 12 seed grants for new obesity medicine fellowships throughout the country. There are now 22 fellowship programs included in the OMFC, and these programs will graduate approximately 25 fellowship-trained obesity medicine physicians each year. Fellowship-trained physicians' unique clinical training experience gives them a higher level of expertise and positions them to become clinical and academic leaders in obesity. The OMFC plans to continue supporting the development of new programs and expanding the fellowship- trained obesity medicine physician workforce. Looking ahead, I believe this program will broaden physician competency and understanding of obesity, which will help fill the educational gap that exists in medical school curriculum
As we look forward to 2022, there continues to be many uncertainties overall but great opportunities for the field of obesity. The telehealth opportunities that COVID-19 has quickly brought to the forefront are here to stay. As discussed above, hopefully additional anti-obesity medications will be approved with continued increases in efficacy AND reimbursement. Another "opportunity" will be the increased awareness, diagnostics, and potential therapeutic treatment options for nonalcoholic fatty liver disease (NAFLD) and nonalcoholic steatohepatitis (NASH). NASH, because of obesity, has reached epidemic proportions and is currently the number one indication for liver transplantation. Weight loss will remain its primary treatment recommendation. Medical and surgical weight loss interventions will continue to lead to the way in the treatment of this chronic, progressive disease. We are well situated to be the leader in these patients' treatments.
These are just a few of the highlights in the eld of obesity medicine this year! I thank you all for another great year at Bariatric Times. May you all have a blessed holiday, continued success, good health, and happiness in 2022!
Be well,
Christopher D. Still, DO, FACP, FTOS
Category: Editorial Message, Past Articles