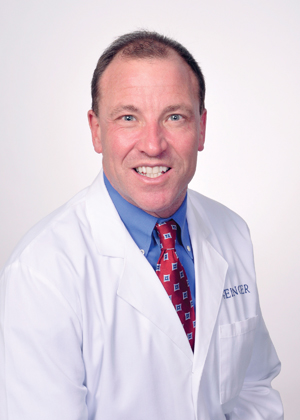 by Christopher D. Still, DO, FACN, FACP
Co-clinical Editor of Bariatric Times; Medical Director for the Center for Nutrition and Weight Management, and Director for Geisinger Obesity Research Institute at Geisinger Medical Center in Danville, Pennsylvania.

Dear Colleagues,
As we, healthcare providers, prepare and are excited about the upcoming American Society for Metabolic and Bariatric Surgery (ASMBS) Annual Meeting in June and The Obesity Society (TOS) Annual Meeting in November, I would like to remind you of my favorite conference of the year and it's FOR OUR PATIENTS­—The Obesity Action Coalition (OAC) Your Weight Matters Convention! YWM2021—VIRTUAL. It is especially important this year for our medical and surgical patients who have struggled with weight management throughout the last 16 months. Patients will have the chance to recharge their health and experience a dynamic virtual event series crafted to help them navigate the complex topic of weight and weight management.  
YWM2021—VIRTUAL will take place in a series of virtual events starting on July 17 through July 25. Through this virtual event experience, our patients will be able to hear from world-renowned industry experts and learn through vibrant educational sessions on the latest science-based information on weight and health.
Registration for YWM2021—VIRTUAL opens on May 5, so make sure to tell your patients to register at YWMConvention.com. The OAC crafted a virtual event series with your patients' needs in mind and offer different registration options to help them get the best experience from YWM2021—VIRTUAL. 
Our patients have the chance to join the OAC virtually from the comfort of their home and get access to the best weight and health education for FREE if they wish to watch the event series live! Patients also have the option to watch the recorded virtual sessions plus access exclusive benefits through our full registration option for just $50! And healthcare providers can receive continuing education (CE) Credits. For just $90, you can get access to all the full registration benefits plus earn up to 16 CE Credits. 
YWM2021—VIRTUAL has something for everyone who's interested in learning about weight and health, all in a user-friendly virtual platform! Some features include:
Virtual EXPO Hall with the latest products and services

Live Q&A

Breakout sessions

Special events

Bonus sessions

Exclusive features and tools
I hope that you and your patients join the OAC virtually this July for YWM2021—VIRTUAL! To learn more, please visit: YWMConvention.com. Registration is now open. "See" you there!
Be well,
Christopher D. Still, DO, FACN, FACP
Category: Editorial Message, Past Articles